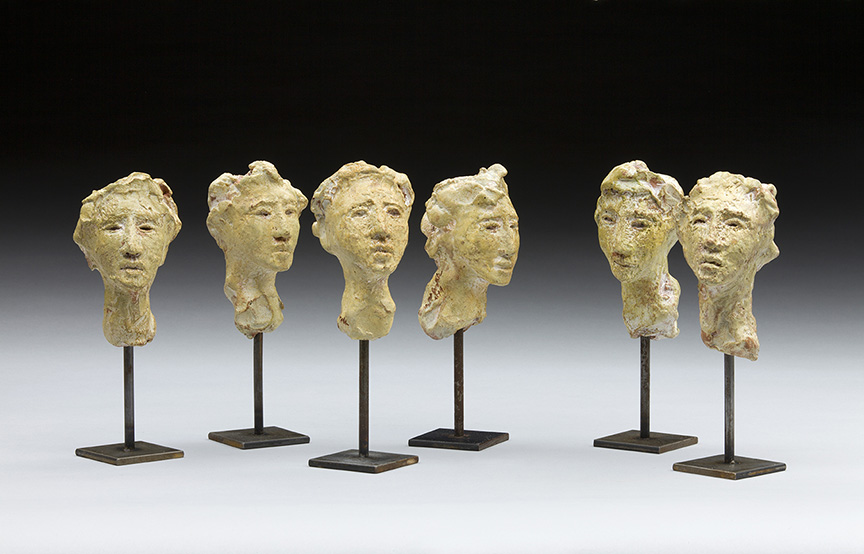 Artist & Poets 11-16
8" x 2" x 2"
terra cotta, terra sigillata, steel
2016
This series began by the inspiration of seeing fragments of broken pieces in my studio.  I also have seen numerous little heads mounted on bases in archeology museums in Europe. These are my friends that I usually create indoors by the fire in the winter to keep me company in the studio.